Explore Our Optional Courses
IMPORTANT DATES
| Event | Details |
| --- | --- |
| Application Starts | 1st November, 2023 |
| Last Extended Application Date | 26th November, 2023 |
| Commencement of Online Classes | 27th November, 2023 (tentative) |
| Online Class Duration | November, 2023 - April, 2024 (with flexibility considering the Prelims Exam) |
| Course Fee | Rs. 9491/- (EMI Option also Available) |
*If you face any technical issues via UPI ID And QR Code, please use Direct Bank Transfer Mechanism  for smooth payment of fee.
WHY Opt for Optional Classes
Guidance & Support from experienced faculty
Personalised attention and Doubt – Solving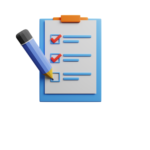 Regular tests and assessments to Track Progress
Access to high quality Study Materials & Resources
Exposure to Diverse Perspectives and ideas
One Stop Solution to excel in the subject
The UPSC releases an annual official notification that includes the list of optional subjects for the Mains examination. The choice of an optional subject is a critical decision for UPSC aspirants, as it can significantly impact their chances of success. These subjects are designated for Papers 6 and 7 of the Mains exam, each of which carries a weight of 250 marks.
The UPSC Mains examination is known for its vast syllabus covering a wide range of subjects. While candidates must clear compulsory papers, optional subjects offer an opportunity to showcase expertise and interest in a particular field. These subjects allow candidates to delve deeper into a subject of their choice and enable them to leverage their existing knowledge and skills to their advantage.
Moreover, selecting an optional subject for UPSC that aligns with one's background or academic strengths can enhance overall performance and confidence during the examination. 
UPSC presents a diverse range of 48 optional subjects for the Mains exam, comprising 25 core subjects and 22 literature options. These subjects encompass a wide spectrum of fields:
1. Agriculture
2. Animal Husbandry and Veterinary Science
3. Anthropology
4. Botany
5. Chemistry
6. Civil Engineering
7. Commerce and Accountancy
8. Economics
9. Electrical Engineering
10. Geography
11. Geology
12. History
13. Law
14. Management
15. Mathematics
16. Mechanical Engineering
17. Medical Science
18. Philosophy
19. Physics
20. Political Science and International Relations
21. Psychology
22. Public Administration
23. Sociology
24. Statistics
25. Zoology
Additionally, candidates can choose literature from any of the following languages:
– Assamese
– Bengali
– Bodo
– Dogri
– Gujarati
– Hindi
– Kannada
– Kashmiri
– Konkani
– Maithili
– Malayalam
– Manipuri
– Marathi
– Nepali
– Oriya
– Punjabi
– Sanskrit
– Santali
– Sindhi
– Tamil
– Telugu
– Urdu
– English
These options provide candidates with a broad array of subjects to select from, allowing them to align their preferences and strengths with their UPSC exam preparation.